Bridging the Gap: Nano Meets Quantum
CeNS/MCQST Workshop
Venice International University, San Servolo (Italy)
September 21 - 25, 2020
Scope of the Workshop
This workshop brings together young researchers of the Center for NanoScience (CeNS) and the

Munich Center for Quantum Science and Technology (MCQST) with experienced scientists from the fields of physics and chemistry. The talks of the workshop are intended to give the graduate students and post-doctoral researchers of CeNS and MCQST an overview of current research topics on nanometer-scale and quantum science.
Under the workshop title "Bridging the Gap: Nano meets Quantum", renowned scientists from all over the world will convene on the beautiful island of San Servolo to exchange ideas and to discuss their latest research progress.
Venue
The workshop takes place at the

Venice International University (VIU) located on the small island "San Servolo". The island is connected to the historic center of Venice by boat No. 20. The boat ride takes 10 minutes and boats run regularly until late at night.
Program Committee
The program committee is composed of the following CeNS and MCQST members:
Prof. Thorben Cordes, LMU/CeNS
Prof. Emiliano Cortés, LMU/CeNS
Prof. Jonathan Finley, TUM/MCQST
Prof. Hermann Gaub, LMU/CeNS
Prof. Hans-Gregor Hübl, TUM/MCQST
Prof. Ulrich Schollwöck, LMU/CeNS/MCQST
Program
The workshop will start on Monday, September 21 at 9.00 am and will end on Friday, September 25 at 11.00 am and will combine invited talks and poster presentations.
Poster Sessions
In addition to the talks, all participants are invited to present a poster at one of the two poster sessions taking place on Tuesday and Thursday.
Group Travel to Venice by Train
CeNS will make reservations for a direct train to and from Venice, so that all participants from Munich and Augsburg can take this train to travel together to Venice.
The train (EuroCity) leaves Munich Main Station on Sunday, September 20 at 11:34 am and will arrive in Venezia Santa Lucia at 6:25 pm. From the train station to San Servolo, it takes about 60 min.
The return train will leave Venice on Friday, September 25 at 1:35 pm and will reach Munich at 8:25 pm.
Travelling by Air
Several airlines offer flights to Marco Polo International Airport at Venice. From the airport, regular boats (e.g. ALILAGUNA) connect to the island of Venice. The conference location San Servolo is reached via boat No. 20 from close to the Piazzale San Marco.
Accommodation
We have booked rooms for speakers and participants from Sunday evening (Sept. 20) to Friday morning (Sept. 25). The rooms are located on the island of San Servolo.
Accommodation for speakers
The speakers of the workshop are invited to stay on San Servolo where CeNS has booked single and double rooms from Sunday evening (20th) to Friday morning (25th). Please inform claudia.leonhardt

physik.lmu.de

Claudia Leonhardt as soon as possible about your arrival and departure dates and whether you will need a single or double room.
Accommodation for participants
Rooms with 2, 3 or 4 beds will be at disposal for students (PhD and Master students). Senior researchers will be accommodated in single rooms (or double rooms upon request).
Registration
Registration will open in May.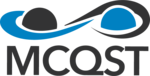 Confirmed Speakers
Manfred Bayer, TU Dortmund
Dominik Bucher, TU Munich
Giuseppe Carleo, CCQ Flatiron New York
Peng Chen, Cornell University
Karl Duderstadt, MPI of Biochemistry
Sophia Economou, Virginia Tech
Michael Hartmann, FAU Erlangen
Rainer Hillenbrand, CIC nanoGUNE
Gerhard Kirchmair, Institute for Quantum Optics and Quantum Information
Jian-Feng Li, Xiamen University
Suljo Linic, University of Michigan
Isabel Pastoriza Santos, University of Vigo
Hannes Pichler, Harvard University
Stephen Quake, Stanford University
Nicole Robb, University of Oxford
Pascale Senellart, LPN Paris
Michael Sheetz, National University of Singapore
Dimitrios Stamou, University of Copenhagen
Gary Steele, TU Delft
Toeno van der Sar, TU Delft
Antoine van Oijen, University of Wollongong
Silvia Viola-Kusminskiy, MPI for the Science of Light
Feng Wang, UC Berkeley
Workshop Venue
Venice International University
Isola di San Servolo
30100 Venice, Italy

http://www.univiu.org/
Phone +39-041-2719511
Fax +39-041-2719510
Workshop Organization

Dr. Susanne Hennig (CeNS)


Claudia Leonhardt (CeNS)


Dr. Tatjana Wilk (MCQST)
Center for NanoScience (CeNS) and Munich Center for Quantum Science and Technology (MCQST)
Ludwig-Maximilians-Universität
Geschwister-Scholl-Platz 1
D-80539 München
Tel: +49-(0)89-2180-5791