Data acquisition and Control Workshop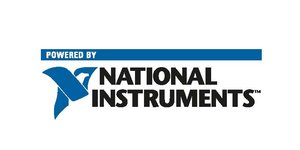 The Center for NanoScience and the

SFB 1032 offer a "Data Acquisition and Control Workshop" in cooperation with

National Instruments. No prior knowledge is required to participate in this course! This 3-hour workshop will cover the fundamental principles you need to consider when designing a new experiment:
Measurement types

Sampling theory

Precision and accuracy

Error correction

Signal conditioning

Synchronization

Implementing control algorithms in hardware

Introduction to real-time OS and Field Programmable Gate Arrays (FPGA)

Determinism

Bus systems
In addition, one or more selected projects will be discussed and designed after the above principles have been covered. If you would like to have your project/experiment put through this step-by-step discussion, please conctact Fabian Wehnekamp (fabian.wehnekamp

ni.com).
At the end of the seminar there will be the opportunity for socializing and networking with some refreshments.
When: Wednesday, May 23, 5.00 pm – 8.00 pm
Where: Kleiner Physikhörsaal, LMU Faculty of Physics
http://www.uni-muenchen.de/raumfinder/index.html#/building/bw0000/map?room=002000020_
Please register by e-mail with

Claudia Leonhardt.