Patents: How to protect your ideas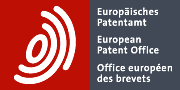 Date & Time: December 18, 2014, 15:00-19:00
& December 19, 2014, 9:30-12:00
Location: IBZ, Amalienstr. 38

Workshop Outline
This workshop will give you an overview about how to claim and protect Intellectual Property effectively. Three talks on the first afternoon will impart the most important knowledge about IP, as well as services at LMU. On the next day, you will actively transfer your knowledge by working on a case study in teams.
In addition, you will have the opportunity to discuss career opportunities in IP with a patent attorney and a patent examiner from EPA in the relaxed atmosphere of a fireside chat.
Workshop Schedule:
Thursday, December 18

15:00

Welcome


15:15

How to Protect a Nanotechnology Invention Successfully
- The Reaxon Story
Dr. Stefan Huebner, SR Huebner & Kollegen

16:00

From inventions to licences - Services at LMU Munich
Sonja Huettich, LMU patent office

16:45

Coffee break

17:15

The patenting procedure at the European Patent Office
Dr. Richard Michalitsch, European Patent Office

18:00

A case study in nanotechnology - introduction
Dr. Stefan Huebner, SR Huebner & Kollegen

from 18:30

Fireside chat: Career opportunities for scientists in the IP profession

­Friday, December 19

9:30

Case study - team work and presentation
Dr. Stefan Huebner & Dr. Richard Michalitsch

12:00

End of the workshop

Speakers:
Dr. Stefan Huebner is a patent attorney. One of his areas of specialization is nanotechnology.

Dipl.-Ing. Sonja Hüttich works for the Patents & Licenses office at LMU Munich.
Dr. Richard Michalitsch is patent examiner at the European Patent Office (EPO) in Munich.
Registration:
CeNS Associates can register for the workshop by sending an email to Dr. Susanne Hennig by December 3, 2014.