Before the B2RUN 2017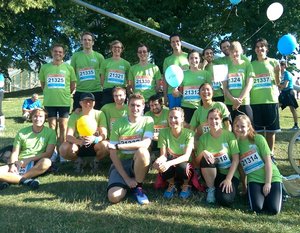 After the B2RUN 2017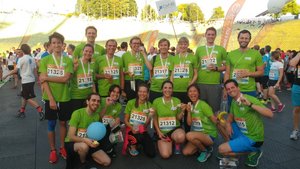 In 2017, a CeNS team entered the B2Run company competition in Munich for the first time. About 25 PhD students, postdocs, one CeNS professor, technical and administrative staff joined the "CeNSation" team which was part of the 600 LMU runners. All made it to the finishing line after 6,1 km through the Olympiapark, the fastest runnner being Raphalea Gessele from the group of Professor Erwin Frey.
We are looking forward to the next B2RUN in 2018!
If you are interested in joining the team, please contact

Claudia Leonhardt.